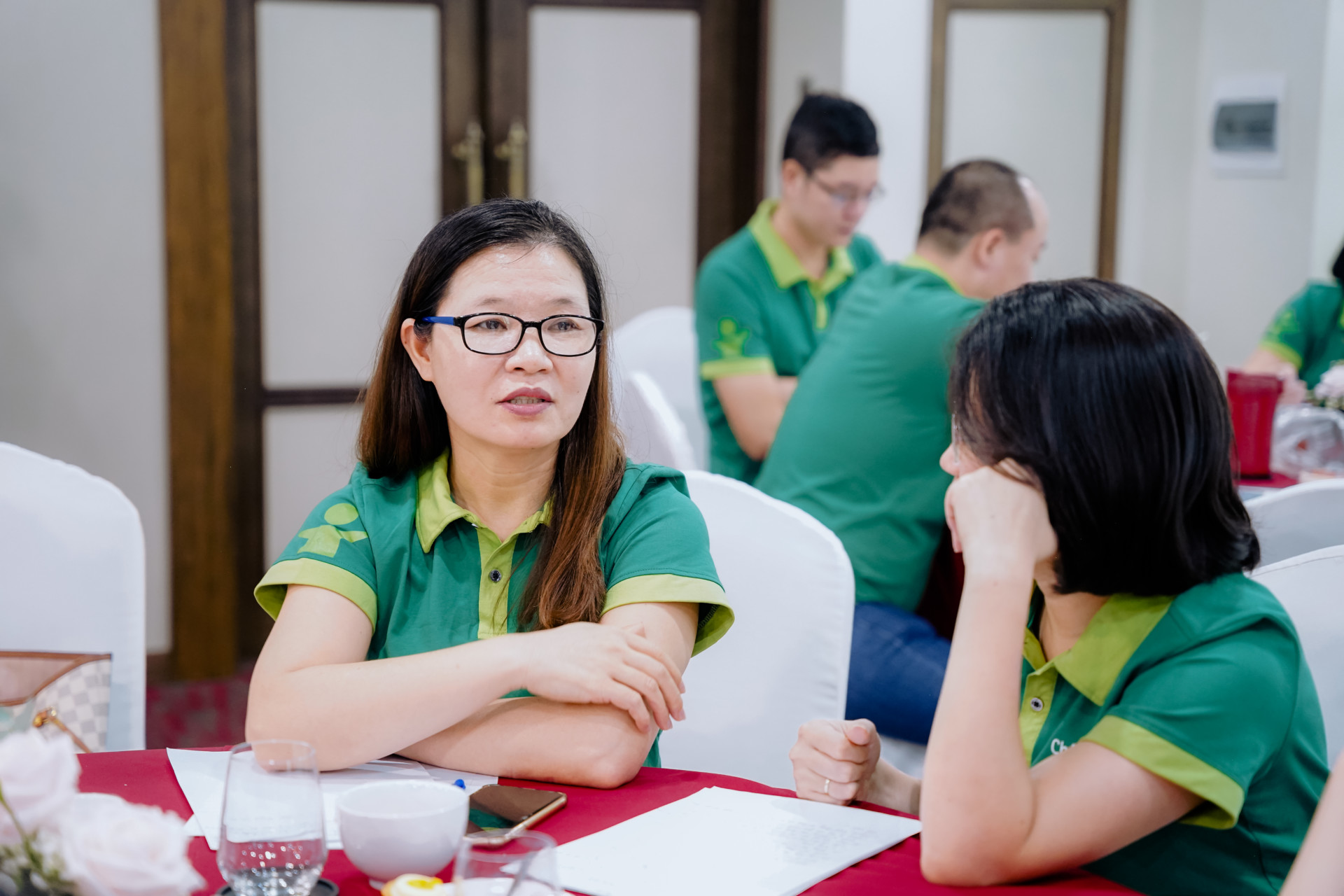 Ms. Ung Thi Hien is a member who has attended many Annual Staff Meetings. However, this year's event was probably more special to her as the year 2023 marks her 25-year journey with ChildFund Vietnam.
Hi Hien, nice to meet you! ChildFund Vietnam's 2023 Annual Staff Meeting has ended with many memorable moments. As for yourself, what was the most impressive thing?
Ms. Hien: Hello! I was very impressed with the message "Strong collaboration leads to new strength". Along with that, when listening to the presentation on the new strategy (getting out of the comfort zone), I also felt more motivated to conquer new challenges with my colleagues.
As a member who has participated in many Annual Meetings with ChildFund Vietnam, what are the new things for you when joining this year's event?
Ms. Hien: I feel that the venue this year was very professional and versatile. In addition, this year, the contents were presented in many exciting and unique ways, such as a press conference, etc. The team building activities were filled with laughter, while the Gala night to me was like a musical, very creative and engaging.
This year's Annual Meeting is also an occasion to celebrate your 25th anniversary with ChildFund Vietnam. Can you share with us your feelings?
Ms. Hien: I feel very happy, as if I am an athlete who has completed a journey. I also brace myself to strive for new achievements in the future. With the warm cheers and congratulations of my colleagues on the anniversary, I feel ready for the upcoming journey.