Hello Ms. Tam and Mr. Linh! Congratulations to you and other members on the success of the ICT project. For both of you personally, what does this project mean to you?
Ms. Tam: The first emotion I felt was "I overcame myself! Wow!" Technology is a challenging field for a "senior" and "low-tech" person like myself. Therefore, designing an ICT project as the technical lead and being successful with it, for me, is a milestone.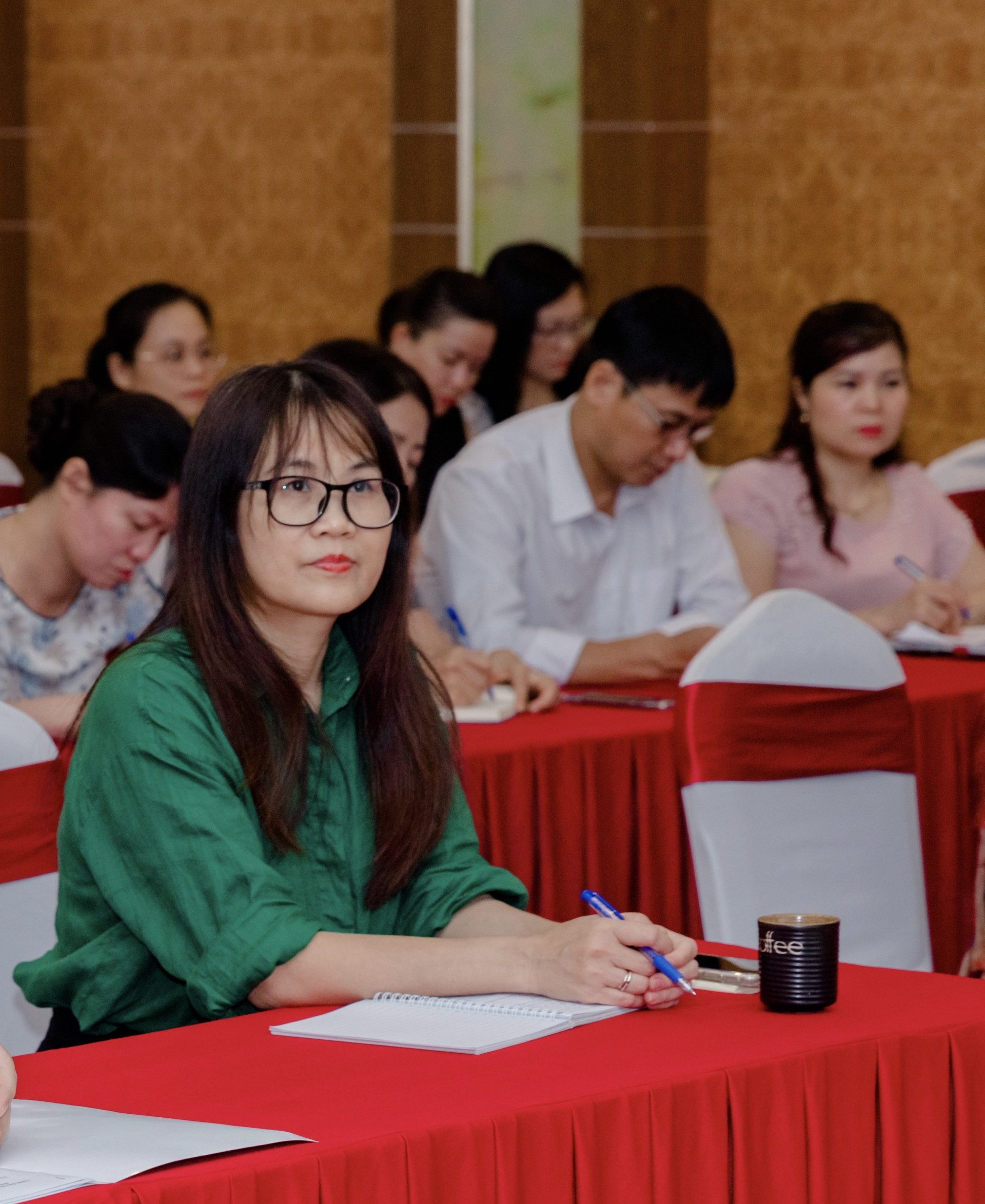 My second thought was "There is our opportunity!". While we have had several opportunities in previous years regarding Education, we have not been able to grasp them yet. For instance, in 2020, Sydney planned to expand the digital library pilot project in Vietnam, but due to the COVID-19 pandemic, the project was terminated. In 2021, we coordinated with the Library for All organisation to apply for a funding package from UNICEF Vietnam to digitise reading materials for ethnic minority students. This project was also unsuccessful for many reasons.
Mr. Linh: Before sharing my own feelings, I think the success of this ICT project will be very meaningful to thousands of children residing in our project areas, as well as teachers, school leaders, and people in the community. Better learning opportunities will certainly have a great impact on students' lives and career opportunities in the future. 
Back to ChildFund, I believe this project has opened up a new field for us, a new approach that might be challenging but can also offer us the chance to build our capacity to operate more broadly in the field of education in particular and in new project areas in general. As for me personally, I see this as a recognition for the efforts spent throughout the preparation process. Hopefully in the near future we will be able to add more projects to our list of achievements. With each project, I hope more and more people will be benefited, and we can make great impact on community and society.
As I know, this success of you and other members has gone through many challenges. Can you share so that everyone can better understand such them?
Ms. Tam: The biggest challenge for me is the tight deadline. In fact, we only had about 10 days for concept notes and three weeks for a full proposal. Besides, ChildFund Korea is always strict on deadlines. We also wanted to apply two project ideas at the same time. In other words, we had to divide our staff into two teams to build two concept notes in parallel.
On top of that, the application of information and communication technology (ICT) in education can be considered a new field for us, so the team is not really experienced in designing projects in this field.