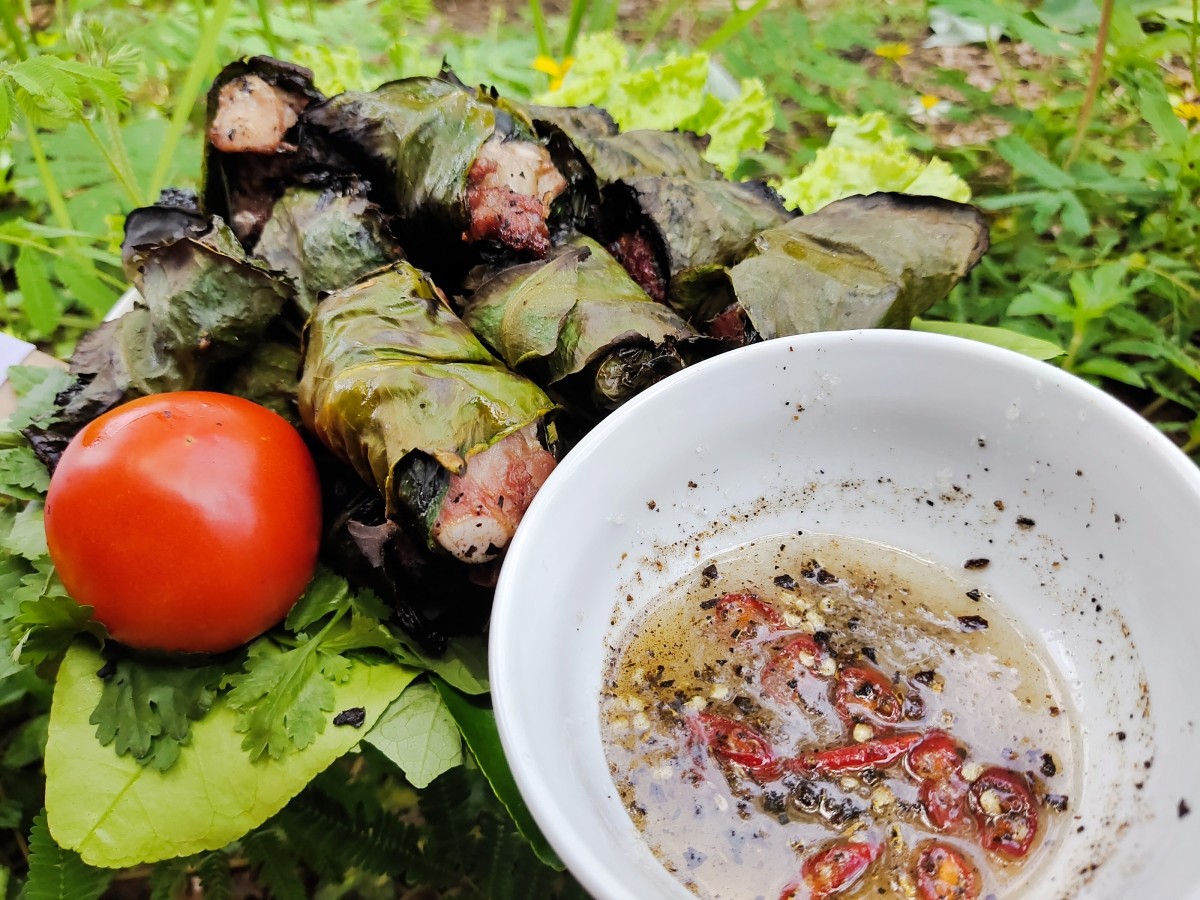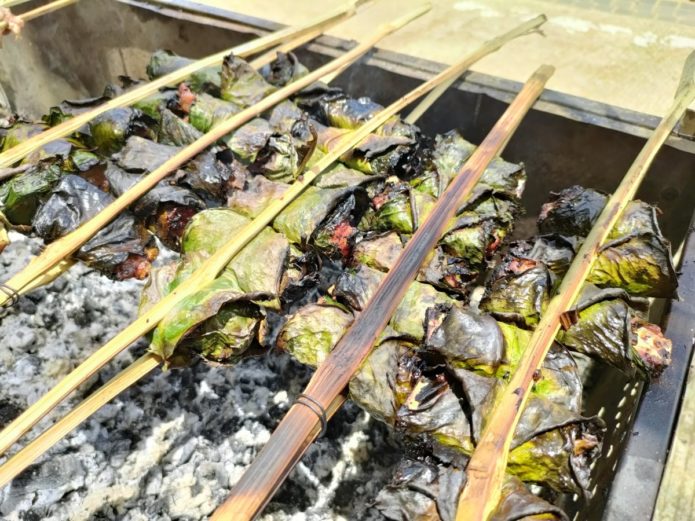 Grilled meat in pomelo leaf - Delicacy of the Muong people
Have you ever had the pleasure of savoring grilled meat in pomelo leaf, a delicacy of the Muong people in Hoa Binh province? Apart from providing nutritional value, this dish – a perfect blend of sweet, bitter, and spicy flavors – is also considered a precious remedy for the body, aiding in digestion and stabilising blood pressure according to the beliefs of the Muong people.
The best meat for this dish is the "local pig," a type of pig raised freely in the local people's garden. After initial preparation, the meat is finely minced and marinated with various spices and aromatic herbs found in the forest or picked from the home garden, such as "dổi" seeds, "mắc khén" seeds, betel leaves, polygonum leaves, cilantro, basil, and peppermint.
Pomelo leaves from local pomelo trees, wild pomelo, and sour pomelo are used to wrap the pork. These pomelo leaves have a more intense and aromatic flavor compared to other types of pomelo. The pork is grilled over charcoal until the pomelo leaves turn purple. When eaten, the crispy pomelo leaves blend harmoniously with the taste of the meat, eliminating any sense of greasiness and leaving a tingling sensation on the tongue.
If you ever have the opportunity to visit Hoa Binh, do not forget to indulge in this special dish!